Breakfast is included in all prices. Dinner can be served if booked in advance, we can also provide you with packed lunch.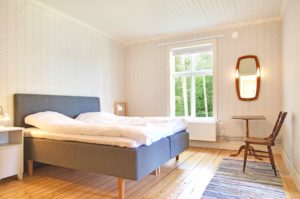 Double room:
Three rooms with beautiful view, with 2*90cm beds.
Price: 1300SEK for one night, 1200SEK per night if you stay two or more nights
Single room:
Two rooms with comfortable beds.
Price: 650SEK for one night, 600SEK per night if you stay two or more nights