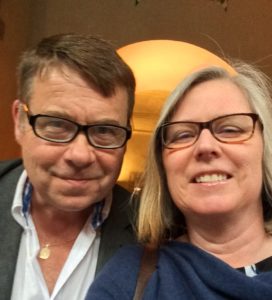 Bjärtrå Bed & Breakfast is owned and operated by Monica and Pekka, we moved here in June 2016 from Stockholm. We have been spending every summer here since the early 90's when our three children were still kids. Now all three of them are in one way or the other involved with the B&B, Frida is in charge of the economy, Hannes and his girlfriend Kajsa have created and maintain the website and Anton delivers advice based on his experience in hospitality and tourism while living and working in New Zealand. It was actually during a visit to New Zealand that we realized how pleasant it is to stay in a B&B.
We discovered the house in the summer of 2013 while the previous owners were re-painting it. It is built in the end of the 19th century and has until now been used as private accommodation. We realized how beautiful the house was and the idea of having our own B&B started to form. In the end of September the idea became reality and we started the renovation phase with help from the local community and in June 2015 we had the pleasure of hosting our first guests.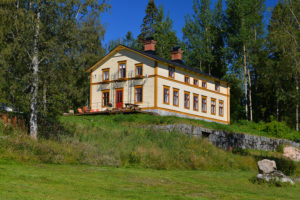 On the main floor you will find a spacious living room, dining room and a bathroom. The outdoor deck and kitchen where your breakfast will be prepared is also located on this floor. The guestrooms with comfy beds are all located on the top floor as well as another lounge area and a toilet. There is free Wi-fi available throughout the house. You can also try our amazing sauna!
Activities nearby:
Whiskey-tasting at Box Distillery (transportation can be organized).
Feel the excitement of horse racing on Dannero horse track.
Visit one of the many flea markets in the area.
The High-Coast area is filled with activities such as hiking, kayaking, Via-Ferrata, swimming, golf and many other options so please don't hesitate to contact us for any further information!
Kind regards, Monica & Pekka